👋 Hey! Before you read the article we just wanted to say thank you. Your on-going support, love and feedback on our articles as well as browsing our independently picked recommendations (which earn us a commission and help pay our passionate writing team) keep this little independently owned business going. So again, thank you. We look forward to showing you the magic we can bring in 2018!
My Introduction to Breastfeeding
I was a young nurse, given the chance to work in a post-partum unit with new moms and babies. At the time, I was pregnant with my first child and was fairly clueless about labor pain, breastfeeding pillows, circumcisions, you name it. Even still, I was super excited to work on this ward and wanted to learn as much as I could before my child was born.
Fantasy Versus Reality
But as I started my training working with new mothers and tiny babies, I had a huge wakeup call. I was expected to assist these new mothers in breastfeeding their children. To be honest, I knew the text book answers about breastfeeding but I knew nothing about effective holds, how to let down milk, what products could improve outcomes… NOTHING.
A Little Luck and a lot of Training
Unlike most mothers, I was lucky enough to get to practice my breastfeeding skills every day at work prior to my child being born. No, I wasn't putting someone else's baby to my breast. But I got to learn from an amazing lactation consultant who made an effort to do one-on-one training with each new nurse so that we could do the best job possible supporting our new moms.
My Favorite Breastfeeding Pillows
As I learned to maneuver through the art of breastfeeding, I came to LOVE these simple pillows and the enormous benefits that come with them!
Here is the break down of the 5 most popular breastfeeding pillows!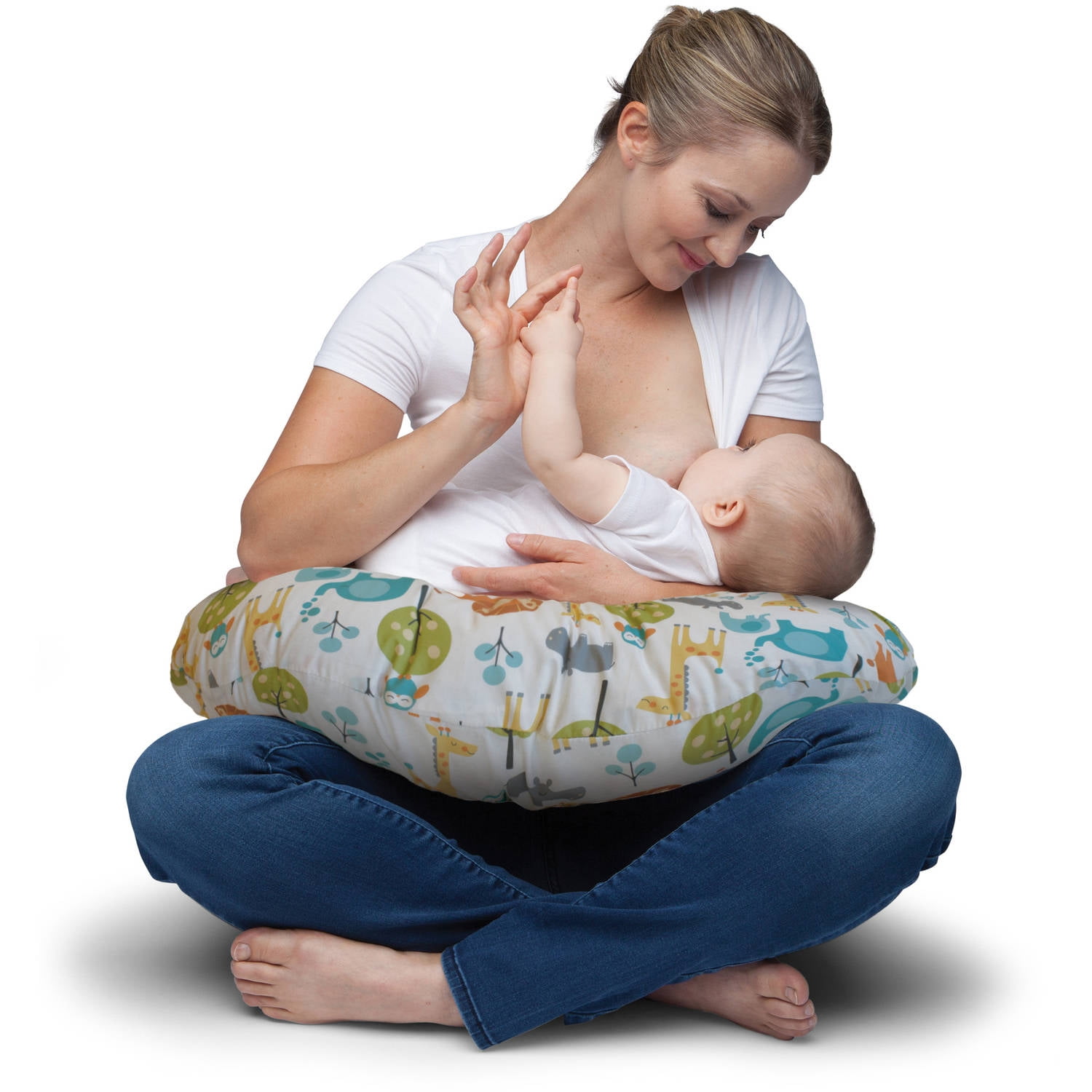 Machine Washable
Easily fits around the waist, shoulder or under breast
Firm enough to stay in place but soft enough to stay comfortable
Huge variety of Slip Covers available to Fit any Style
 Here Crash Test Mom gives their input on the Boppy
Machine Washable
Helpful Strap that Adjust to Your Body to Secure Pillow
Offers a Wider Pillow to Keep Baby Secure and Comfortable
Here's a Great Review of the Breast Friend
Despite the popularity of this pillow, there are no tutorial or review videos available for this product.


Machine Washable
Makes Side-lying and Football Feeding Holds Easy
Ridged Design Keeps Baby Cozy and in Place
This lovely video showcases the true versatility and ease of the Elevate
Machine Washable
Makes Virtually Every Feeding Hold Easier
Durable Design
A Great Review of the Gia from Mom's Like You
We hope our list of the top 5 most popular breastfeeding pillows will help you in your search for your preferred breastfeeding pillow. And remember, there is nothing wrong with throwing all of them on your baby registry and trying each one out for yourself. But if you are ready to buy today, feel free to click on our links and order your favorite pillow now!
Like what you see? Check out more of our favorite products here!