👋 Hey! Before you read the article we just wanted to say thank you. Your on-going support, love and feedback on our articles as well as browsing our independently picked recommendations (which earn us a commission and help pay our passionate writing team) keep this little independently owned business going. So again, thank you. We look forward to showing you the magic we can bring in 2018!
All About the Best Bikes for Kids
Bicycles are a wonderful tool for children as they grow and develop both physically and mentally.  Learning how to ride a bicycle is a valuable skill that will go on with your children through adulthood, giving them a means of independence.  The best bikes for kids will support your child as they learn how to safely and properly ride a bicycle.
Bicycles come in many sizes, and the same is true for children's bikes.  It's important to find the proper size bicycle for your child so that they can safely and properly maneuver and learn to ride.  Here's a handy guide to selecting the proper size for your child.
The best bikes for kids will be lightweight and sturdy so that your child can learn to use the bicycle with some level of independence.  You'll want to select a bike with a sufficient braking system, either handlebar brakes or pedal brakes.  Other features you'll want to look for in the best bikes for kids are the quality of materials used, comfortable handle grips, and comfortable seating.
Why Bikes are Important
Bicycles are a great tool for keeping your child physically active.  There are unlimited ways for your child to have fun when riding their bicycle, which encourages this physical activity.  Furthermore, cycling as a great family activity; a great way for your family to stay connected, enjoy quality time with one another, and even achieve fitness and health goals together.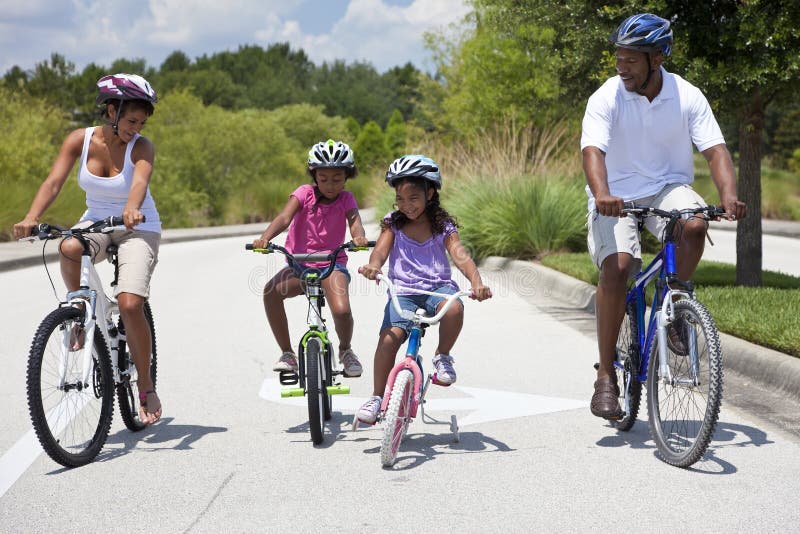 Learning to ride a bike also benefits your child into adulthood.  Cycling is a great way for people to connect and socialize with others; it's a fun and versatile activity and best of all, it's free!  Your child can also easily navigate urban areas using a bicycle.  Whether it be for a work or school commute, or a simple trip to the store, your child can use a bicycle without having to worry with vehicle payments or the cost for vehicle maintenance and gas.
Bicycles are also great for the environment!  No exhaust fumes to pollute the atmosphere and deplete the ozone when you're traveling on a bike!
The Best Bikes for Kids
So now that you know what to look for and why, here's our list of the best bikes for kids!
Product Name
Image
Price
Features
Rating
Schwinn Balance Bike
$$
Balance Bike,
No Pedals,
Footrests,
Air tires,
Adjustable seat,
Adjustable handlebars,
Available in 4 colors.

★

★

★

★

RoyalBaby BMX Freestyle Kid's Bike
$$$
Removable training wheels,
Quick release seat post for height adjustment,
Available in 12-18 inches,
Available in 6 colors,
Sturdy steel frame,
One-piece crank,
Ball bearing drive shaft,
Full chain guard,
Pneumatic tires,
Front caliper and rear coaster brakes,
Bell,
Water bottle and rack.

★

★

★

★

Banana Bike LT
$$
Balance bike,
No pedals,
Foam tires,
Wheel bearings,
Full metal headset,
Quick release latch for seat height adjustment,
Available in 4 colors.



★

★

★

★

★

Goplus 16" Kids Bike Bicycle
$$
Simple design with vibrant, sporty colors,
Rear caliper and coaster brakes,
Chain guard,
Removable training wheels,
Available in 2 colors.


★

★

★

★

Royalbaby CubeTube Kid's bikes **Editor's Choice**
$$$
High backed foam seat,
Extra wide tires and training wheel span,
Unique square tube frame,
Separate brake lever designed for smaller hands,
Chain guard,
Available in sizes 12-18 inches,
Available in 7 colors.


★

★

★

★

★

Royalbaby Space Shuttle Magnesium Kid's Bike
$$$$
Ultra-light magnesium alloy frame,
Unique design available in 3 colors,
Available in sizes 14-18 inches,
Extra-wide tires and training wheel span,
Rear caliper and coaster brakes.

★

★

★

★

Diamondback Bicycles Jr Viper 20" Wheel Youth BMX Bike
$$$
20 inch "big kid" bike with a mature design and vibrant colors,
Bomber steel frame and fork,
Sturdy wheels and thick tires,
Rear caliper and coaster brakes,
No training wheels,
Simple design.

★

★

★

★

Razor 62042 High Roller BMX/Freestyle Bike
$$$
20 inch "big kid" bike,
Cool and vibrant neon colors,
Sturdy steel frame,
Thick street style tires,
Front and rear side pull handbrakes,
Axle pegs,
Quick release seat adjustment.

★

★

★
The Balance Bike by Schwinn was designed to teach toddlers and young children balance and control when operating a bicycle.  Here's how it works: this bike has no pedals or chains. Instead, your child will push the bicycle forward with his or her feet.  It's low to the ground, allowing your child to easily place their foot down in order to stop the bike.
There are footrests on either side to allow your child to lift his or her feet as the bike propels forward, giving them the chance to practice their balance.  This bike is 12 inches and available in four colors.  It's the perfect first bike!
12 inches
Available in 4 colors
Teaches balance

Air tires and tubes

Adjustable seat height and handlebars
No kickstand
Difficult assembly
This sporty bike is perfect for families who enjoy bike rides and exploring outside together!  Equipped with a bell, a water bottle, training wheels, and a quick release seat post which makes it easy to adjust the height of the seat, this bike is perfect for your little one to join in family rides, or even to explore the backyard going solo!
RoyalBaby's BMX Freestyle is available in 12, 14, 16, and 18 inches and comes in 6 colors!  The cushioned seat with a high back will keep your little rider comfortable.  Give your child a smooth ride with this bike's sturdy steel frame, one-piece crank, ball bearing drive shaft, full chain guard, and steel wheels with pneumatic rubber tires.
The combination of a front caliper brake and rear coaster brake gives many options for learning to stop. All the necessary tools for assembly are included with your purchase, as are the heavy-duty training wheels!
Includes removable training wheels
Available in 12-18 inches
Available in 6 colors
Full chain guard
Front and rear brakes
Some buyers stated the bike is very heavy
No kickstand
Another balance bike for your littlest rider; still great for learning to balance and steer!  But this bike has a few different features that you won't find with the Schwinn.  First, the tires are made of foam.  You heard me.  Don't be scared.  The lightweight yet durable foam tires with this bike rid you the worry of tire rot, punctures, and leaky valves. The wheels also include bearings for a smooth ride.
Get ahead of the game with this bike's full metal headset, which offers unparalleled strength and performance for any bike in this price bracket.  A quick release latch allows you to easily adjust the seat height.  Don't worry- it latches tight and secure.  This bike also does not have footrests.  While some found this feature helpful, others thought that they got in the way.  This bike is available in 4 colors.
We'll let you decide for yourself if the Banana Bike is the right balance bike for your learning child.  This bike speaks for itself!
Foam tires with bearings
Full metal headset
Quick release seat adjust
No kickstand
No footrests
This bike from GoPlus offers a stylish and sporty look.  No bells and whistles here, just a good old kid's bike!  It's equipped with a coaster brake and dual caliper brakes, giving your child two ways to learn.  The training wheels are removable.  The quick-release seat post allows you to easily adjust the child's seat height.  It has a plastic chain cover and rubber grip handles.  Choose from two color schemes: blue and yellow or red and black.
Coaster and dual caliper brakes
Removable training wheels
Quick-release seat post adjustment
Pastic chain cover
Door requires two hands to open
No drywall anchors included (must find a stud to attach to or buy your own drywall anchors)
*Editor's Choice*
Another RoyalBaby bike made our list.  We love this one for its adorable style, high-backed comfortable seat, and patented 2.5 inch wide tires that increase stability and grip.  The training wheels on this bike are also set much wider than your average kid's bike, decreasing the chances of tipping while riding.  The unique square tube frame of this bike gives it a unique look.
This bike features a separate brake lever, which allows for a shorter reach and wider lever that is more suitable for your kid's small hands. A plastic cover guards the bike's chain and the training wheels are removable.  This bike is available in sizes 12-18 and comes in 7 different colors.
Patented 2.5 inch wide tires
Extra wide training wheel span
Easier brake design
7 color options
Available in size 12-18 inches
Expensive
Kickstand only available with size 16 and 18
Heavy
Okay RoyalBaby, we see you!  We are really impressed with this brand, as you can see.  This is the third model from them on our list, and you can see why!  The unique style of this bike really caught our eye, so we had to look closer.  Here's what we found.
Ultra-light magnesium alloy gives this bike it's unique style and feel without compromizing durability.  With a style unlike any other; it really catches the eye!  This unique bike comes with all of RoyalBaby's ususal features including it's patented extra-wide tires, extra wide trainging wheel span, and coaster/hand brake combo.
The Space Shuttle is available in 3 color combos, and comes in sizes 14-18 inches.
Unique magnesium alloy design
Extra wide tires and training wheel span
Coaster/hand brake combo
Available in 3 colors
Sizes 14-18
Here's a bike for those whose children are ready to move out of the "kid" phase with a more "grown-up" looking bike.  At 20 inches, it's perfect for those children who are moving through this phase, and who are becoming more advanced riders.  It's got a simple design and is a vailable in bright and vibrant blue and yellow, or simple and sophisticated navy and white.
The Jr Viper has all the features you'd expect in a BMX bike, like a bomber steel frame and fork, sturdy wheels, and thick tires.  It's equipped with a rear hand brake plus a coaster brake to help ease the transition to braking with their hands, and the brake handles are just the right size for smaller hands.
Available in 2 colors
Bomber steel frame and fork
Sturdy wheels and thick tires
Rear hand brake and coaster brake
No kickstand
Not available in smaller sizes
Here's another "big kid" bike.  This brightly colored BMX style bike from Razor offers a sturdy steel frame and thick, street style tires.  Other features include a sturdy four bolt stem, alloy levers for front and rear side pull handbrake, a set of axle pegs, and a quick release seat post clamp for easy height adjustment. It's availabe in 3 colors and comes in one size.
BMX style bike
Available in 3 colors
Four bolt stem
Front and rear side pull handbrake
Quick release set post clamp
Only available in one size
No kick stand
Safety First
As always, our first priority is your child's safety when recommending products for their use.  When it comes to operating a bicycle, here's a few tips to keep your child safe.
Use training wheels until your child becomes accustomed to riding a bicycle.
Always ensure that your child wears elbow and knee pads, as well as a helmet.  Be sure that the helmet is properly fitted and that there are no rips or tears in the straps.
Be sure that the bicycle is the proper size for your child.  Adjust the seat and handlebars as needed.
Regularly inspect your child's bicycle to ensure there are no loose parts and that the bicycle's chain is in good condition.
Read Next